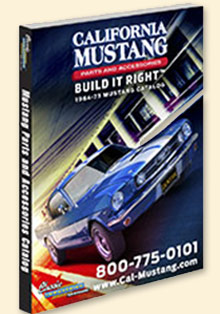 Mustang Parts by California Mustang
1964-1973 Mustang restoration and performance parts and accessories catalog from California Mustang / Classic Industries
Get 15% off all online purchases Enter the Promo Code - C71MU - at checkout on the Mustang Parts from Classic Industries website.
Shop these California Mustang Parts departments now
Shop California Mustang Parts Now!
Mustang Parts by California Mustang catalog offers a comprehensive selection of restoration parts and accessories for your classic Mustang coupe, convertible, or fastback.