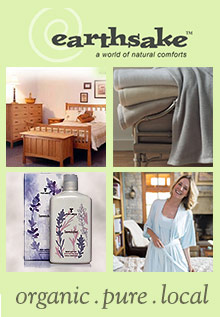 earthsake
Organic linens - From organic blankets and mattresses to duvet covers and towels
Get Free Shipping on orders of $100 or more Enter the Coupon Code - CAT2016 - in the Coupon Code box at checkout on the Earthsake.com website. Offer excludes mattresses & some furniture items.
Shop these earthsake departments now
Since 1990, Earthsake has helped families achieve healthy bedroom makeovers by featuring an eco-friendly selection of organic linens, organic latex mattresses, organic pillows, organic towels, bath items and other healthy home products.