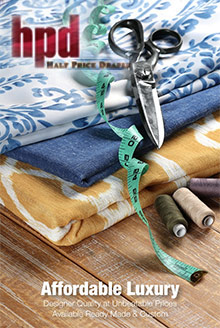 Half Price Drapes
Beautiful drapes and curtains at discount prices
Get 15% Off your first purchase Enter the Coupon Code - CAT15 - at checkout on the Half Price Drapes website.
Shop these Half Price Drapes departments now
Luxury draperies and curtains don't have to be a sheer indulgence. Half Price Drapes provides a collection of discount drapes and curtains, rods and accessories that are both exquisite and affordable.