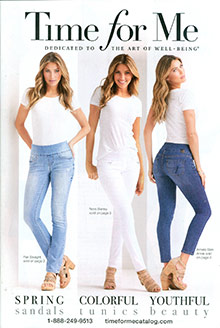 Time For Me
Rejuvenating skin care, personal care, beauty, lifestyle, health and exercise products for women
Get Free Standard Shipping on your online order. Enter coupon code - TMSHIP - at checkout on the Time For Me website.
Shop these Time For Me departments now
The Time For Me catalog is dedicated to the art of well-being, featuring feel good women's apparel, personal care, beauty essentials, health and lifestyle solutions for women.