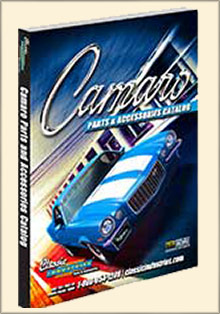 Camaro Parts from Classic Industries
Gen 1, Gen 2, Gen 3, and Gen 4 Camaro Restoration and Performance Parts From Classic Industries
Get up to 15% Off on purchase through Catalogs.com Enter the Promo Code - C73CM - at checkout on the Camaro Parts from Classic Industries website.
Shop these Camaro Parts departments now
The Classic Industries Camaro catalog is the largest distributor of reproduction and original GM parts and accessories in the world. With over 30 years of experience, Classic Industries supplies drivers with the Camaro restoration parts needed for their 1st, 2nd, 3rd and 4th generation Camaro models.