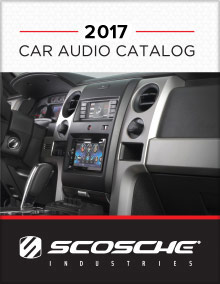 SCOSCHE - Car Audio
Award-winning innovator of car audio installation hardware and accessories
Get 20% Off all orders
(excluding shipping costs) Enter the promo code - cdc2012v0416 - at checkout on the SCOSCHE website.
Shop these SCOSCHE departments now
Scosche carries a wide assortment of aftermarket installation kits, speakers, amps, and more for your vehicle. Their selection of audio components includes an array of high-quality, superior performing products.