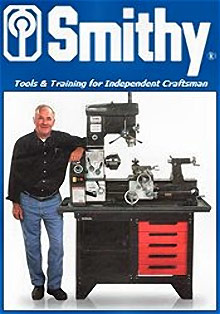 Smithy Machine Tools and Accessories
Metal working machine tools for precision automotive and metal fabrication
Get Free Shipping plus a Free Quick-Start Tool Pack with any 3-in-1 machine purchase Your savings and Free Gift will be applied automatically when you place an order with Smithy Machine Tools and Accessories.
Shop these Smithy's departments now
Smithy tools guarantees their metalworking tools to pay their own way - you'll be saving money and getting the results you want every time you use one of their lathe mill drill combo machines. Seven affordable models starting at only $999.