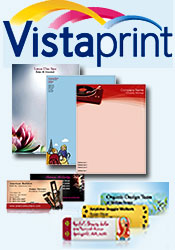 Vistaprint
Business brochures printing, business cards, stationery, flyers and more custom business printing services
Get 250 Free Business Cards for $1.99 + Get additional 250 for Free Visit Vistaprint through the Exclusive Catalogs.com link below to activate the savings offer.
Vistaprint helps businesses succeed every day with a wide range of custom business printing services that include business brochures printing, custom business cards, flyers, banners and stationery printing.
Custom business printing - Create your business identity easily, quickly and efficiently with Vistaprint's online custom business printing services.