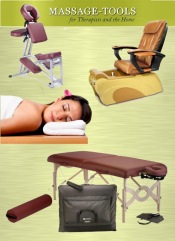 Massage Tools – B2B
Massage supply, from massage therapy supplies to day spa equipment
Get $10 off orders of $100 or more Enter the coupon code - MTCAT100 - at checkout on the Massage Tool website.
Shop these Massage Tools departments now
Massage supply essentials and day spa equipment for massage therapists, estheticians, and more health and beauty industry professionals.
Massage Supplies - Transform your business into a relaxing retreat that customers will return to, time and time again. Massage-Tools features an affordable selection of spa owner-approved massage supply products, from all of the leading brands.