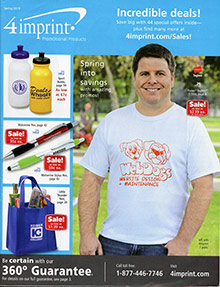 4imprint
Custom imprinted promotional products for businesses and trade shows
Get 10% off orders of $100 or more Enter coupon code - CAT19 - in the Coupon/Promo box in your shopping cart on the 4imprint website.
Shop these 4imprint departments now
With 1,000's of promotional product choices, finding the right promotional item or business gift for your organization, charity, corporation or show has never been easier or more affordable with the 4imprint wholesale coupon code. Chose from:

The most popular tradeshow promotions - Get your corporate name or public awareness message out there with the most popular giveaways.