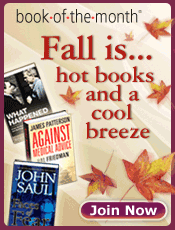 Book-of-the-Month-Club
The best books available from Book of the Month Club
Get 5 Books for $1 + 1 Free with membership…by clicking below! Your offer will be applied automatically when you sign up for membership on The Book-of-the-Month-Club website.
Shop Book-of-the-Month-Club Now!
For years, discerning readers have trusted the Book of The Month club to bring them the best books on a wide variety of topics. Now you can enjoy the outstanding selection only the Book Of The Month Club can offer right from your home computer when you buy books online from their easy to use, secure website.