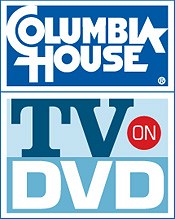 Columbia House TV on DVD Club
TV shows from today and yesterday at Columbia House TV on DVD Club
Start a TV series library today and get one TV on DVD set FREE when you buy one set for only $19.95, plus Free shipping Your special offer is applied automatically when you place your order on the Columbia House TV on DVD Club website.
Shop Columbia House TV on DVD Club Now!
1950's TV shows - Take a walk down memory lane with an I Love Lucy DVD set, The Honeymooners TV series DVD, Gomer Pyle, the Munsters, or get the whole family together to watch a Leave it to Beaver DVD. Columbia House knows they don't make TV shows today like they did back then, so take a moment and enjoy a little piece of television history.