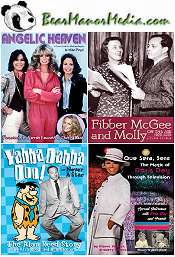 BearManor Media
Books featuring old Hollywood stars from Bela Lugosi and Boris Karloff to Doris Day
Free Shipping on all orders of $99 or more! Your discount will be applied automatically at checkout on the BearManor Media Website and a confirmation email will be sent to you.
Get the real dish on Old Hollywood stars and starlets with entertainment biography books featuring classic cinemas best. From the early masters of horror Boris Karloff and Bela Lugosi, to a Doris Day biography starring America's sweetheart and more.
Celebrity biographies - Better than any E! True Hollywood Story, get to know the Old Hollywood stars you thought you knew and loved with hundreds of famous titles.