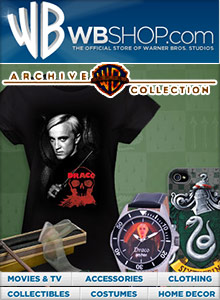 WBshop.com - Official Warner Bros. Store
WB movies and TV memorabilia, + cool collectibles, clothing and gifts from your favorite shows
Get $5 Off on orders of $25 or more Your savings will be applied automatically at checkout on the WBShop.com website.
Shop these WBshop.com departments now
Are you a lover of all things WB? Find your favorite movies, memorabilia, gifts and collectibles available exclusively at the WBshop, the official shop of Warner Bros. Studios.