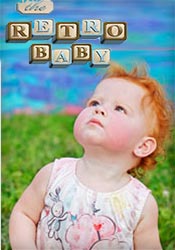 The Retro Baby
Rock and roll baby clothes and toddler wear
15% off on all orders Not valid on Sale items. Enter savings certificate code - eco-retro-15 - in the Discount Code box on The Retro Baby website.
Shop these Retro Baby departments now
Baby and infant clothing has never been so cool! Check out The Retro Baby for hot choices in retro baby wear, baby rock clothes, and toddler rock and roll looks.