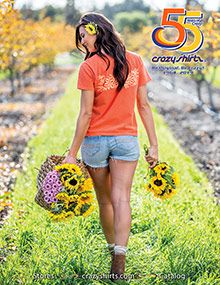 Crazy Shirts - Women
Cute shirts for women and fashionably casual beach wear styles
FRESH SPRING SAVINGS!
30%-50% Off Savings will be automatically applied at checkout on the Crazy Shirts website.
Shop these Crazy Shirts departments now
Embrace Island style adventure in the Crazy Shirts Women catalog, with fashionable and feminine outfits featuring cute shirts for women that will take you island hopping from the beach to the boardwalk and poolside with ease.