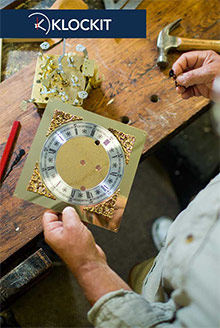 Klockit
Klockit clock parts suppliers - Clock parts, kits and clock repair tools
Get 10% Off all orders of $25 or more Enter source code - CDC10 - at checkout on the Klockit website.
Shop these Klockit departments now
Klockit is a family-owned business located in Lake Geneva, Wisconsin. For over 43 years we've been committed to offering quality products at competitive pricing, and supplying you with everything needed to build a beautiful heirloom quality clock or to repair a treasured keepsake.