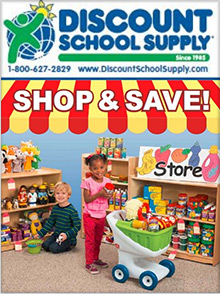 Discount School Supply
Learning tools, arts & crafts and curriculum from Discount School Supply
Get Free Shipping on in-stock orders of $79 or more Your Free Shipping offer will be applied automatically on Discount School Supply's checkout cart. Valid in the contiguous US.
Shop these DYNALOG ONLY departments now
Explore a world of learning with everything from math manipulatives to elementary and preschool children's desks. Choose the educational home and classroom supplies you need.