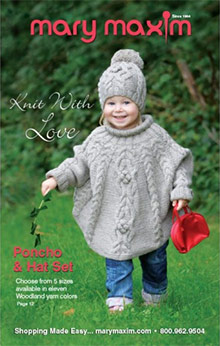 Mary Maxim
Huge selection of yarn, needlework supplies, patterns and craft kits
Get 15% Off orders of $40 or more Enter the promo code - 15OFF40 - at checkout on the Mary Maxim website.
Shop these Mary Maxim departments now
Mary Maxim is a 4th generation family owned and operated company, specializing in hand knitting yarns, needlework, crafts and puzzles. With a deep history in the yarn and needlework industry, they pay extensive attention to detail in the development of their products to stay on top of the latest trends.