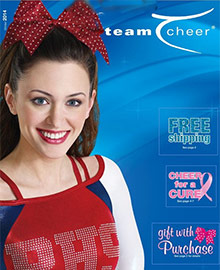 Team Cheer
Cheerleading apparel, custom uniforms, cheer shoes and accessories
Free Shipping on Online Orders Over $75 Enter promo code TWFS15 at checkout on the Team Cheer website.
Shop these Team Cheer departments now
Team Cheer is a dedicated provider of high quality cheerleading apparel, custom uniforms, cheer shoes and accessories. Team Cheer prides itself on personalized service, from purchasing guidance to ease of ordering. Put passion in every step!