SCOSCHE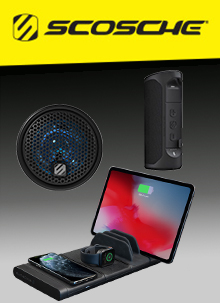 Get 25% off the hottest phone and car accessories at Scosche.com!
Scosche headphones, Scosche speakers and the best consumer tech products for iPhone, iPad, iPod, smart phone, tablet and other devices from Scosche - featured at Catalogs.com
Get 25% Off all orders Enter code: PARTNER25 at checkout! Limited Time! Offers cannot be combined.