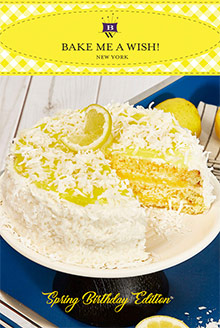 Bake Me A Wish!
Gourmet cakes and bakery gifts with overnight delivery
Save 10 % on any gift! Enter the promotion code - Catalog - at checkout on the Bake Me A Wish website.
Shop these Bake Me A Wish! departments now
Bake Me A Wish! catalog offers the finest gourmet birthday cakes, special occasion cakes and bakery gifts for every holiday, with overnight nationwide delivery.