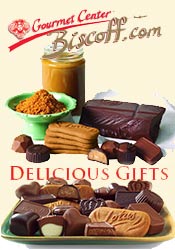 Biscoff Gourmet Cookies
Mouthwatering Belgian cookies from the gourmet cookie company
Get $5.00 Flat Rate Shipping! Your flat rate shipping fee will be applied automatically at checkout on the Biscoff website.
Shop these Biscoff Cookies departments now
For years Biscoff has been the source for the rich Belgian cookies served on international flights. Known by many as the Belgian airplane cookie makers, this gourmet cookie company is now bringing their delicious European cookies to you at home.