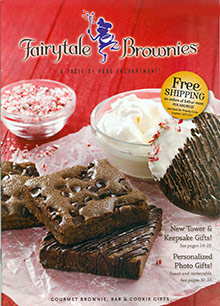 Fairytale Brownies
The best brownies ever, enchanting cookies and confections for all occasions
Get 10% Off on orders Enter the Priority Code -SAVE10- at checkout on the Fairytale Brownies website.
*Valid on first time orders only.
Shop these Fairytale Brownies departments now
Enjoy a magical dessert experience with Fairytale brownies, cookies, dessert bars and truffles that are as bewitching as they are delicious.