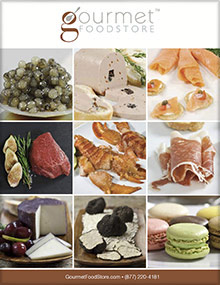 Gourmet Food Store
Gourmet Food Gifts - Italian, French and Spanish gourmet food gifts online from caviar to truffles
Get 20% off your purchase when you sign up for a Free catalog Sign up for a Free catalog and you'll receive an email with a 20% off coupon. Please add orders@gourmetfoodstore.com to your email safe senders list to be sure you receive your 20% off coupon.
Shop these Gourmet Foods departments now
The Gourmet Food Store is an epicure's paradise online, featuring an international selection of gourmet food gifts from Italian gourmet foods to French and Spanish delicacies.