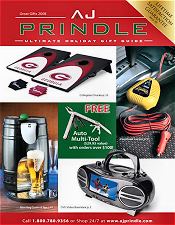 Car gadgets, travel accessories, tailgating supplies and more
A huge selection of car travel accessories, including in car GPS navigation systems, tailgating supplies, auto emergency supplies and pet travel gear from A.J. Prindle company, featured at Catalogs.com.
In car GPS navigation systems - You'll never have to fumble with unwieldy and out of date paper maps again when you install one of their fixed or portable GPS systems. Quality Garmin GPS systems will get you where you need to go in record time.