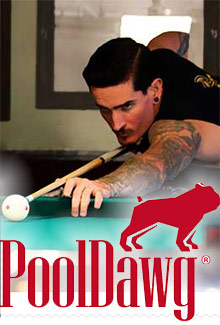 PoolDawg
Pool cues, billiard table supplies and other game room equipment
Free Shipping on orders of $99 or more Free Shipping will be automatically applied.
Shop these PoolDawg departments now
When it comes to playing pool, PoolDawg has all your billiard angles covered. Whether you're a beginner, league player or sport your own home poolroom, you'll have access to the best pool cues and all of the billiard products you need to shoot like a pro.