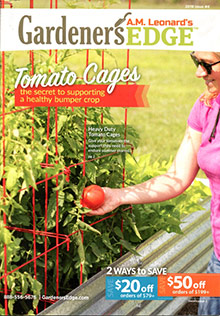 Gardener's Edge
Your online garden supply company for premium garden essentials and accents.
Get 10% Off on any order Enter the source code - COM19RW - at checkout on the Gardener's Edge website.
Shop these Gardener's Edge departments now
Garden accents, tools and lawn care supplies from the ever popular Gardener's Edge catalog with great coupon code savings for the green thumb crowd.