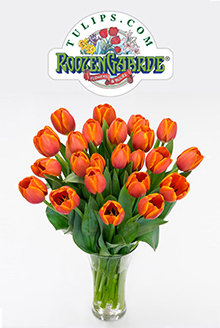 Tulips, daffodils and irises - flower bulbs for your garden
Tulips.com is a division of Roozengaarde and Washington Bulb Company, Inc., the largest tulip bulb grower in the United States!

Order tulips, tulip bulbs, daffodils, Iris, hyacinth, crocus or specialty bulbs now for fall-planting. Whether you're looking for flower bulbs for gardening or want to send fresh cut flowers as a gift or greeting you can't go wrong with Tulips.com. Orders can be placed securely on-line at their website or order from their free color catalog.

The biggest bulbs, direct from the grower – guaranteed.

Free bulb offer for early orders!