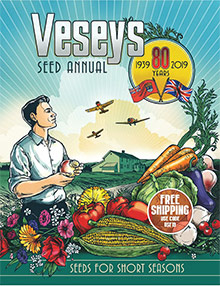 Veseys
Certified organic seeds, gardening aids, tools and bird feeders
Get Free Shipping on all orders* *Postal Surcharges on oversized and perishable items still apply.
When ordering online or by phone, please refer to Department Code - USF19.
Shop these Veseys departments now
Veseys catalog is the organic gardeners source for certified non-GMO seeds since 1939, with hundreds of varieties of vegetables, flowers, herbs and custom seed packages.