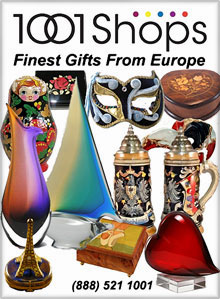 1001 Shops - Finest Luxury Gifts from Europe
Artistic collectibles, sculptures, figurines, and collectible luxury gifts
Get 15% Off all U.S. orders. Enter the coupon code - 1001cat15 - at checkout on the 1001 Shops website.
Shop these 1001 Shops departments now
1001 Shops is your passport to the finest luxury collectibles found abroad, featuring an International selection of collectible gifts collected and compiled across the globe.