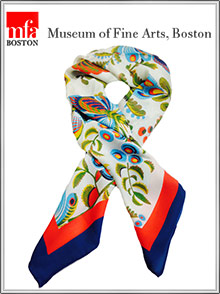 Museum of Fine Arts, Boston
Gifts, jewelry and decor inspired by the artwork from the Museum of Fine Arts
Get 10% Off your first order* Enter the Coupon / Promotional code - catalogs10 - at checkout on the Museum of Fine Arts, Boston website.
*Discount is not applicable toward special orders, prior purchases, consignment merchandise, Jamie Wyeth "Portrait of Lady" print, Jason Middlebrook "Study for Tread Lightly" print, Revere Portfolio prints, gift cards, and MFA memberships, and cannot be combined with other coupon offers.
Shop these the Museum of Fine Arts departments now
Shop the Museum of Fine Arts Now!
Master the art of giving with an artful gift from the Boston Museum of Fine Arts museum store filled with Boston and New England inspired gifts and unique reproduction art.