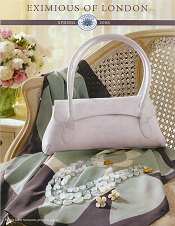 Eximious of London
Personalized unique gifts, travel accessories and home decor from London
Get 10% Off your order Enter the code - CAT10 - during checkout on the Eximious of London website.
Imagine a gift store where the shelves are stocked with the perfect gifts for each person in your life. The gifts are elegant, timeless and unique. Now enter the pages of the Eximious of London catalog. Your ideal gift store is right at your fingertips.
Complete the look of your home with unique home decor accessories and accents that reflect a classic London style.