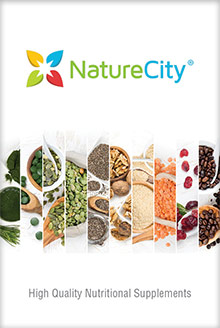 NatureCity
Nutritional supplements, multivitamins, antioxidants, and products for healthy living
Get 15% Off Plus Free Shipping Enter code - SAV15SH - at checkout on the NatureCity website.
Shop these NatureCity departments now
The motto for NatureCity is "If we won't take it, we don't make it!"

Their catalog offers premium quality nutritional products, multivitamins, and supplements to help you make your life better by improving your appearance, mobility, and health.