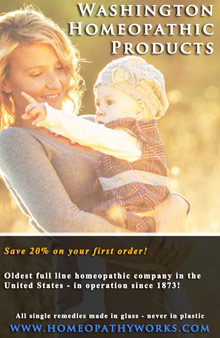 Washington Homeopathic Products
Homeopathic solutions, natural remedies, ointments and wellness products
Save 20% on your first order Enter the offer code - CATO1 - at checkout on the Washington Homeopathic Products website.
Shop these Washington Homeopathic departments now
Shop Washington Homeopathic Now!
Homeopathy is the choice for thousands of physicians and more than 500 million consumers worldwide. The Washington Homeopathic Products catalog offers safe, gentle and effective treatments for patients with a wide range of illnesses for more than 200 years, and their coupon code savings make shopping today even more affordable.