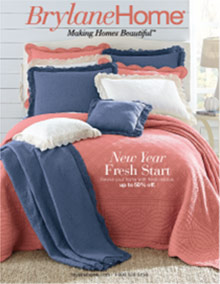 BrylaneHome
The best in bedding, bath, kitchen and more
50% Off Flash Sales - While Supplies Last Visit Website for Flash Sale offers. Other special offers may also be available.
Shop these Brylane Home departments now
BrylaneHome catalog helps you bring out the best in your home with the latest styles, colors and designs in bedding, bath, window, cooking, dining, storage, entertaining, and beautiful home accents.