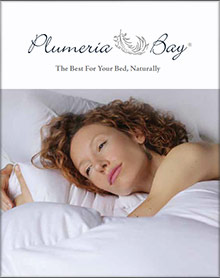 Plumeria Bay
Indulge in fine European bed linens - from sheets to down filled comforters
Get Free Shipping on orders of $100 or more Choose UPS Ground shipping in the 2nd step of the check-out process on the Plumeria Bay website. Valid in the contiguous US.
Shop these Plumeria Bay departments now
Make your bedroom into a welcome retreat when you choose the luxury of fine European linens from their collection.