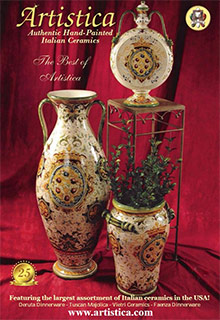 Artistica
Shop in Italy, without leaving your own town - Elegant handcrafted Tuscan pottery
Get 15% off your first purchase Enter the Promo Code - CATCOM15 - at checkout on the Artistica website.
Shop these Artistica departments now
Enrich your home with the beauty of fine handcrafted Tuscan pottery, including world famous Majolica pottery and other styles from Italy's finest artisans.

Their buyers search all of Italy for only the very best Italian ceramics and pottery.