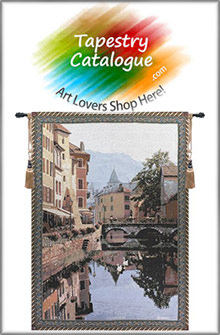 Tapestry Catalog
Find a woven tapestry wall hanging to enrich your home decor
Get Free Shipping on orders of $79 or more.
Plus get 10% off all purchases when you sign up to receive an e-catalog. Your Free Shipping offer will be applied automatically at checkout on the Tapestry Catalog website. Valid in North America. Sign up to receive an e-catalog for your 10% off coupon code.
Shop these Tapestry Catalog departments now
Tapestry Catalogue specializes in fine European wall tapestry. Choose from large and small wall tapestries for hanging, plus decorative tapestry home accents.