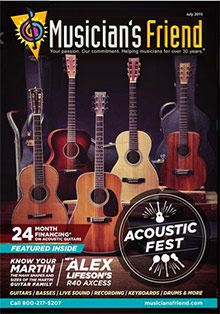 Musician's Friend
Music supply and guitar catalog - Guitar instruments and music supplies from the Musician's Friend catalog
Get Free Shipping on all orders Get Free Shipping No Minimum (Excludes Heavy/Over sized).
Offer applied automatically at checkout.
Shop these Musician's Friend departments now
The Musician's Friend instrument and guitar catalog brings you the musicians gear you need to rock hard from guitar instruments to bass, drums and more.