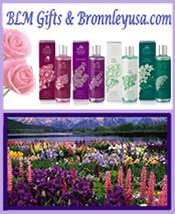 BLM Gifts - Bronnley USA
Britain's best bath products, fragrances, and bath and body collections
Get Free shipping on all orders of $75 or more PLUS Receive a complimentary fragrance sample. Your Free Shipping offer will be applied automatically at checkout on the BLM Gifts - Bronnley USA website.
Shop these BLM Bronnley departments now
Indulge in the best bath and body products from England, featuring luxurious collections from Bronnley of London, Woods of Windsor, Yardley London, and more.