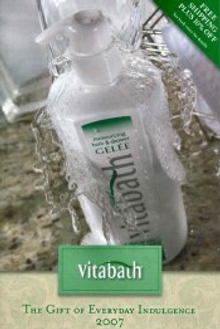 Trusted bath and beauty products for beautiful skin
Vitabath offers exceptional bath and beauty products, from lotions to bath and shower gelee when you shop their affordable skin care online or in their catalog - featured at Catalogs.com.
FREE SHIPPING on $65 USD / $80 CAD Your Free Shipping will be applied automatically at checkout on the myvitabath.com website.
Moisturizing Bath and Shower Gelée - Vitamins A, D and E infuse their Gelée with antioxidants and moisturizers that help make skin look and feel better.