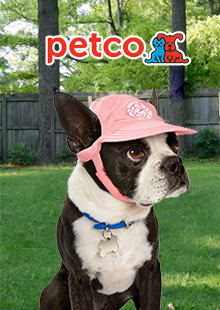 Petco
Where the pets go -- online
Get $15 Off plus Free shipping on orders of $100 or more Enter the promo code - 15catalogs - at checkout on the Petco website.

Shop these Petco departments now
PETCO is your complete online pet store. Shop at the place where pets come first, for all your pet supply needs, including:
A full line of dog accessories and supplies - From vitamins and food for your brand new puppy to a warm bed or dog training collar for an adult dog, PETCO has the products dog lovers need to care for their canine companions.