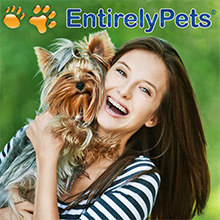 EntirelyPets.com
Pet health solutions and essentials from the EntirelyPets.com pet product catalog
Get FREE Shipping on Orders Over $85 Free Shipping will be applied at checkout on the EntirelyPets.com website. Restrictions may apply - Pet food and Vaccines aren't eligible for free shipping and some oversize/heavy items. Hawaii & Alaska might not be eligible (call for availability 800-889-8967). All orders that are shipped internationally are ineligible.
Shop these EntirelyPets departments now
Find a pet friendly selection of pet health solutions for dogs, cats, fish, birds, horses and reptiles, featured in the EntirelyPets.com pet product catalog.