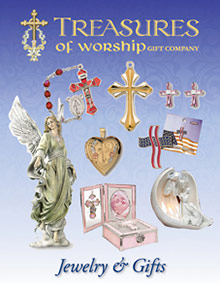 Treasures of Worship
Christian jewelry and gifts - from books to keepsakes and collectibles for all occasions
Get Free Shipping on all orders
+ Get 10% Off orders of $60 or more Enter the coupon code - CAT1212 - at checkout on the Treasures of Worship website.
Shop these Treasures of Worship departments now
Shop Treasures of Worship Now!
Honor your faith and spread joy to your loved ones with an inspirational assortment of Christian gifts designed to celebrate any holiday, achievement, or blessed occasion.