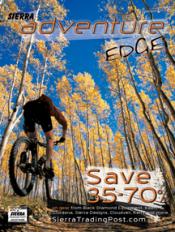 Hot outdoor adventure gear and clothing for the young, hip, and highly active.
Sierra Adventure Edge catalog brings you the sports and backpacking adventure gear you need for your next outdoor experience, plus the best names in extreme outdoor clothing and cycling clothes as featured at Catalogs.com.
Shop Sierra Adventure Edge Now!