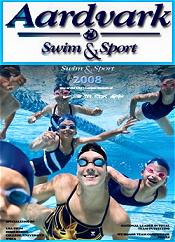 Aardvark Swim & Sport
Competition swim gear featuring Speedo, Nike, TYR swim suits and more
20% OFF your first purchase! Valid for new customers only; not valid on team priced, discounted or closeout items. Enter Coupon Code - CATS1 - during online checkout.
Shop Aardvark Swim & Sport Now!
Swimmers, take note: your serious swim shop is here, with competition swimsuits, lifeguard gear and more.


Speedo swim suits & gear - Try one world's top-selling swimwear brand, dominating the world of competitive swimming, sponsoring a number of major swimming federations and actively supporting and investing in swimming from grassroots to elite level.