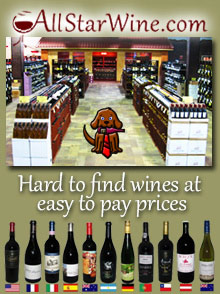 All Star Wine
Find the most coveted wines - wines by price, reviews, region & variety
Get $20 Off your first order of $100 or more Enter the coupon code - CATALOGS - at checkout on the All Star Wine website.
Subtotal of Shopping Cart must be $100 or more for discount to apply.
Shop these All Star Wine departments now
All Star Wine is your source for premium wines, featuring hard to find selections of the best reds, whites, ports, kosher and organic options.