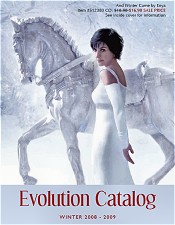 Evolution music catalog featuring hundreds of relaxing CD's in one catalog
Evolution Catalog is the music catalog that brings you Evolution music that soothes with hundreds of CD's featured in their extensive music catalogs - featured at Catalogs.com.
Buy 4 CDs, get the 5th and 6th CDs FREE! When you check-out, the system will automatically pick the two lowest cost items as your free CDs.