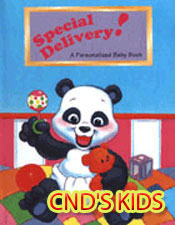 Personalized children's books, party favors, DVD's and unique kid's gifts
CnD's Kids featured at Catalogs.com. Personalized children's books featuring favorite Disney, superhero and cartoon characters and more. Kid's personalized gifts, plus other personalized unique gifts for all ages.
Get 10% Off any order! Enter coupon code - CC0806 - in the coupon code box at checkout on the CnD's Kids website. Does not apply to shipping or handling.